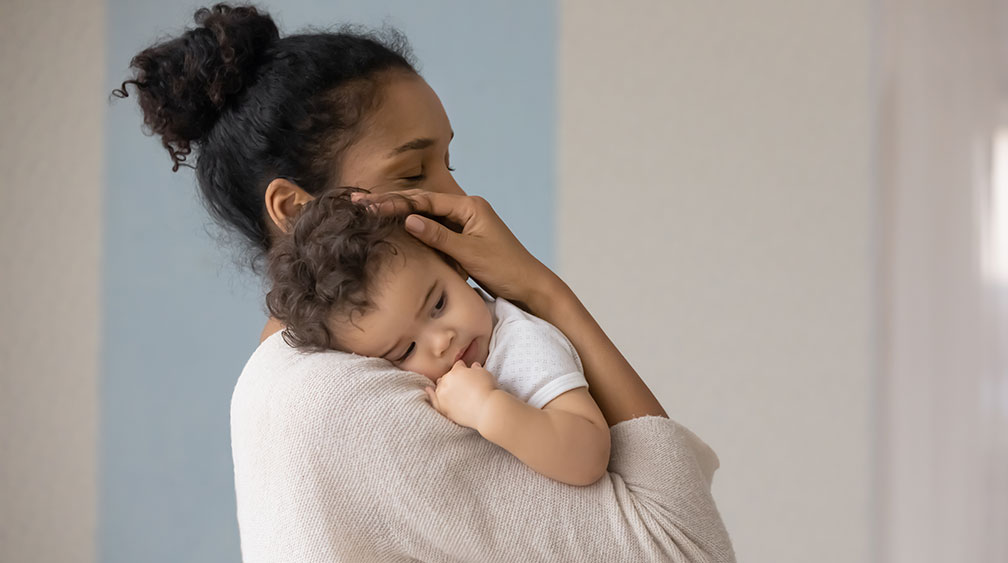 With the rapidly changing environment of COVID19, we are closely monitoring the situation and responding accordingly. As a practice, we follow the latest guidelines as provided by our governing bodies.
We understand this is a very challenging time and can be stressful with all this uncertainty. Please reach out for further assistance whenever possible.
Table of Contents
Attending an appointment at One for Women
If you have any cold or flu-like symptoms, regardless of cause, please phone 9328 0500 prior to attending your appointment.
Given the current COVID-19 surge in Perth, some changes will be made to appointments.
We know some of these changes may be frustrating at what is already a difficult time. These policies will be in place to protect our patients, your pregnancies, the newborn babies, and the practice staff, midwives and doctors that care for you.
In line with recommendations from RANZCOG, we ask for patients to please attend your routine appointments alone.
We all have to take reasonable measures to reduce the number of people that we are exposed to, so this means support people cannot currently attend routine appointments.
Patients can facetime their partners during appointments (including during scans).
If there are concerns for the wellbeing of the mother, pregnancy or newborn, a support person may attend. Examples of this might be bleeding in pregnancy, reduced fetal movements, breast feeding challenges.
The support person should be vaccinated.
We ask for no children (other than newborns) to attend appointments.
Physical distance while in the practice. If the waiting room is becoming busy, we might text or phone you to ask you to delay your attendance for your appointment.
On the day of your appointment, please recheck updated exposure sites in Perth, to ensure a location you have visited has not recently been added to the list.
Wear a mask to your appointments.
Patients with symptoms of upper respiratory tract infections
If you have symptoms of a sore throat, or respiratory tract infection, please phone to let us know and we will arrange your appointment to be via telehealth.
Although you might have had a COVID-19 PCR test which is negative, please do not attend the OfW rooms until your symptoms have resolved. We request this, as other patients and staff do not wish to be exposed to your illness.
If you need to be seen by a doctor regarding your respiratory tract infection, please attend a respiratory clinic, an urgent care clinic/ED, or arrange a telehealth appointment with your regular GP.
COVID-19 vaccination in pregnancy
Vaccination in pregnancy or while trying to conceive is safe and encouraged.
Pregnant women are more susceptible to severe illness requiring hospitalisation with potential consequences for themselves and their baby.
Family members of pregnant women are also advised to be vaccinated.
Who should be vaccinated?
We recommend that our patients and their support persons ensure they have had two, preferably three, COVID-19 vaccines during or before the pregnancy.
COVID-19 can be dangerous for pregnant women and the baby, especially if contracted during the third trimester. By having three doses of the Pfizer vaccine, pregnant women can best protect themselves and their pregnancy.
Pregnant women can have the third dose three months after their second dose.
If you are due for your third dose, this will be most important to have to protect against the Omicron variant. From 4 January 2022, you can have your third dose just four months after having your second dose.
Household occupants should ensure they are vaccinated to reduce the chance of contracting COVID-19 and exposing the pregnant woman to the illness. Vaccinated people display less symptoms and are therefore less likely to pass on the virus.1
Support persons should also ensure they are vaccinated to:
reduce their risk of contracting COVID-19 around the time of delivery and therefore being excluded from the hospital due to a recent positive test result
ensure that if any restrictions are applied by the WA Health Department, that they are vaccinated and therefore unlikely to be excluded from the hospital.
References and further information can be found at the RANZCOG website: A message for pregnant women and their families.
Please make an appointment with one of our GPs or Midwives to discuss your queries regarding vaccination in pregnancy.
COVID-19 vaccination while breastfeeding
Vaccination while breastfeeding is safe and encouraged. Please speak with one of our GPs or Midwives to discuss your queries regarding vaccination while breastfeeding.
Telehealth consults
Telehealth consults will be used for patients with cold or flu like symptoms to prevent transmission of symptoms to other patients and staff.
Telehealth consults will also be used for some routine appointments in the case of a community outbreak in Perth. Our staff will contact you if it is appropriate and necessary to change to a telehealth appointment due to a local outbreak of COVID-19.
Where possible, telehealth consults will be with video, rather than over the telephone.
Prevent acquiring COVID-19
Wear P2 / N95 / KN95 masks when out of your house
Ensure you and your household members are vaccinated
Work from home where possible
Avoid social situations with large groups of people or when you do not know the immunisation status/health of other people
Physically distance from others by >1.5m, including when outside
Wear masks at all times when physical distancing is not possible.
Birthing support persons who are COVID-19 positive at the time of the birth will not be allowed into the hospital for the birth. One for Women will support birthing partners to work exclusively from home or use carers leave in the lead up to the birth to reduce the chance of exposure to COVID-19 prior to birth. Please discuss your situation with your midwife or GPO.
What to do if you test positive for COVID-19
Seek medical care for your COVID-19 illness from your regular GP by a telehealth appointment
Contact One for Women by phone to notify them of your diagnosis.
We will arrange:
Daily midwife telehealth consult (on weekdays)
GPO telehealth review during your week of isolation
Liaison with your GP regarding your medical management
Early referral for antiviral medications to a tertiary centre if required
Notification to your delivering hospital if your pregnancy is close to term
Review of urgent obstetric conditions at your delivering hospital such as decreased fetal movements, bleeding in the second or third trimester, preterm rupture of membranes
Telehealth social worker review if required.
Your hospital stay
Since 3 March 2022 there are restrictions for visitors during your hospital stay. This person must be vaccinated (two doses) and if they choose to leave hospital, they can return as an approved visitor subject to testing requirements which includes providing evidence of a negative RAT result prior to visiting. A limit of one approved visitor per patient per day is in place. Please note that an unvaccinated birthing partner may attend the birth but will be unable to board to re-enter the hospital.
Unvaccinated birthing support persons can stay for the birth, wearing full personal protective equipment (PPE), and a short time after the birth.
Unvaccinated birthing mothers will receive full care and support at the St John of God hospitals, though staff will wear full PPE for the caregiving.
We recognise this is an incredibly challenging time for parents to be in hospital and have a newborn. We expect this current level of restrictions to last for four to eight weeks from the start of March 2022.
The aim of these restrictions are to protect all the patients on the ward from COVID-19 by restricting movement in and out of the ward, and to protect staff from COVID-19 by so they can continue to care for new mothers and babies.
What can be done:
Consider early discharge (if your baby is not requiring nursery care) so you can return to the comfort of your own home and support team. One or two night stay following a vaginal delivery and 3-4 night stay following a caesarean section is a possible length of stay.
If you're breastfeeding is not yet established, One for Women can provide early face to face or telehealth lactation consultant support at one of our clinic sites, within a few days of your discharge.
Prepare hospital bags for mother, baby, and support person well in advance.
Prior to going to hospital, identify family, friends, neighbours, or work colleagues who may be able to drop supplies off to the hospital if necessary. You may be surprised by who is willing and able to provide support.
If you are feeling overwhelmed, anxious, or have a low mood or experiencing trauma, we can arrange a telehealth consult with a One for Women social worker or mental health GP either during your hospital stay (private consult only); or very soon after you are discharged (Medicare rebate may be available). Finding support from our mental health team can help set you on the right path in the postnatal period.
We can offer bulk billed twice weekly phone calls or face to face appointments for the first two weeks from our midwives for those that choose an early discharge.
We can offer bulk billed baby weighing at one week and two weeks of age with our midwives, child health nurse, or GPs for those that choose an early discharge.
We will continue to support you through the fourth trimester